Pioneers in Phototherapy
Physician Engineered Products (PEP), specializes in bright light phototherapy and was the first company to offer a safe and effective home-care device designed for treating infant jaundice outside of the hospital. Today, PEP is the leader of fast and effective light therapy treatment devices for home and hospital care.
In 2004, when the American Academy of Psychiatry determined that bright light therapy was an effective treatment for not only the Winter Blues but most types of depression, PEP designed the most-effective, most-convenient, portable light device on the market today. The Feel Bright Light allows patients to enjoy other activities while receiving light therapy. This invention has changed the way people view light therapy and has encouraged patients to seek natural treatment that does not rely solely on the use of medication.
Physician Owned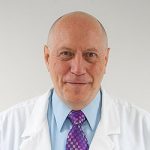 PEP is a physician owned and operated company that provides quality products backed by experienced doctors. Rob Rose, MD, CEO is considered a leading authority on infant hyperbilirubinemia and he co-authored the home phototherapy chapter of the American Academy of Pediatrics' Guidelines for Pediatric Home Health Care. A physician for over 36 years, Dr. Rose is the leader of PEP and is the senior partner of a medical group located in the foothills of the White Mountains of New Hampshire. His passion for providing effective and convenient light therapy treatment is the foundation of PEP and the inspiration for the innovative products the company has created.
The PEP Team
PEP has built a close-knit team of professionals who are committed to meeting customers needs. They are a small group of passionate people who aim to provide products that are fast, effective and convenient. PEP values its team members and has created a team that truly works.
Dr. Rose leads the Research and Development team but sometimes the best ideas come directly from the shop floor. Tony Martineau, VP of Sales & Marketing, implements his highly-developed commitment to client satisfaction every day and with 35 years of experience in the hospitality, publishing and medical arenas, he is an asset to PEP and its customers. The entire PEP team is customer focused and assures quality products and aiming state-of-the-art treatment that is a step ahead of the rest.
Research and Development
Physician Engineered Products has a tradition of ongoing research and development as part of our mission to provide state-of-the-art phototherapy products. The Research and Development process starts with good ideas that come to PEP – either through the in-house team, through valued customers or from others – such as a practicing physician or Stanford University – all of PEP's Research and Development projects are under the guidance of Dr. Rob Rose and are focused on providing effective and convenient treatment options.
At any given time PEP will have several products undergoing development. A variety of resources from both PEP and outside contributors are efficiently brought together on the design, prototyping, patenting, testing, clinical trials, refining, production, labeling, quality management and FDA clearance of each project. All areas of PEP rely on collaborative efforts to maintain high-quality, innovative inventions that serve the medical and non-medical needs of PEP customers. PEP's production and marketing staff enjoy their involvement in each new project as well, so there is corporate-wide enthusiasm and wisdom built in to every new product.